Active Career College aims to be highly regarded for excellence in the provision of quality training and assessment services to enable students to pursue a rewarding career within the business and management industry.
Specialising in the Business and Management industry we offer a range of qualifications from a Diploma to a Statement of Attainment level. Training pathways are student focused therefore the option is yours, whether you require a full qualification or a short coarse (SOA). Our highly trained staff take the guess work out of deciding what coarse is right for you.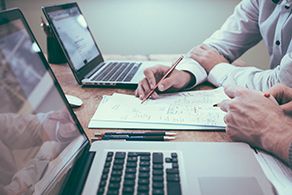 Feel free to browse our website or call us today to make an appointment with one of our course coordinators.
Our teachers are highly trained professionals with qualifications including University and international training. By constant monitoring of the business and management industry ACC is able to keep in touch of changes and update our curriculum as required. ACC has the most modern training available.